Service can be so easy!
How it works
The SERVICETUBE® turns red when touched and notifies service staff in real time via app or smartwatch thanks to the latest wireless technology, even in large-scale restaurants.
At Ledovation, we know that personal contact with guests makes all the difference. The ordering process therefore follows the principle that has proven itself in your restaurant. Stay personal, become efficient.
Enjoyment comes first when you visit your restaurant. No matter whether a little more salt is desired or another drink, you get it with you.
Your secret recipe
Use Cases
The Ledovation waiter call system is flexible and can be used in many areas. It is not only suitable for restaurants, but also for cafés, bars, hotels and other establishments that rely on efficient service.
Restaurant

Outdoor

Pool

Hotel-Lobby
For fast service in the restaurant
In the restaurant, the Ledovation SERVICETUBE® effectively supports you in fulfilling your guests' wishes: with a simple touch, the SERVICETUBE® turns red and the service staff are alerted to the table via app, smartwatch or service indicator.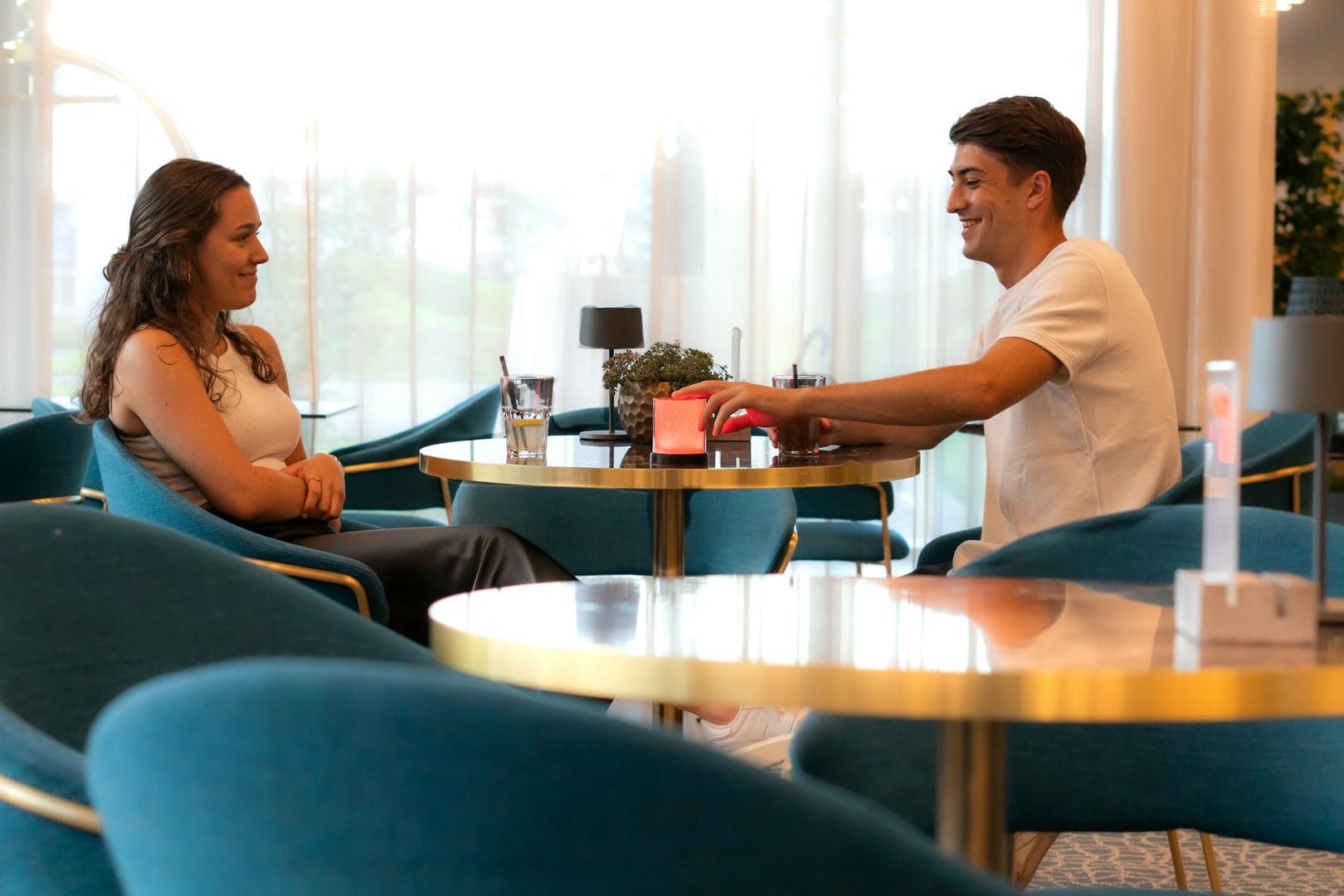 The heart of your service
Service Tube
Each table is equipped with a SERVICETUBE® and labelled with the table number on the underside - finished!

In addition to the service function, the SERVICETUBE® is a soft light source that can be designed in the individual corporate design.
More about the Service Tube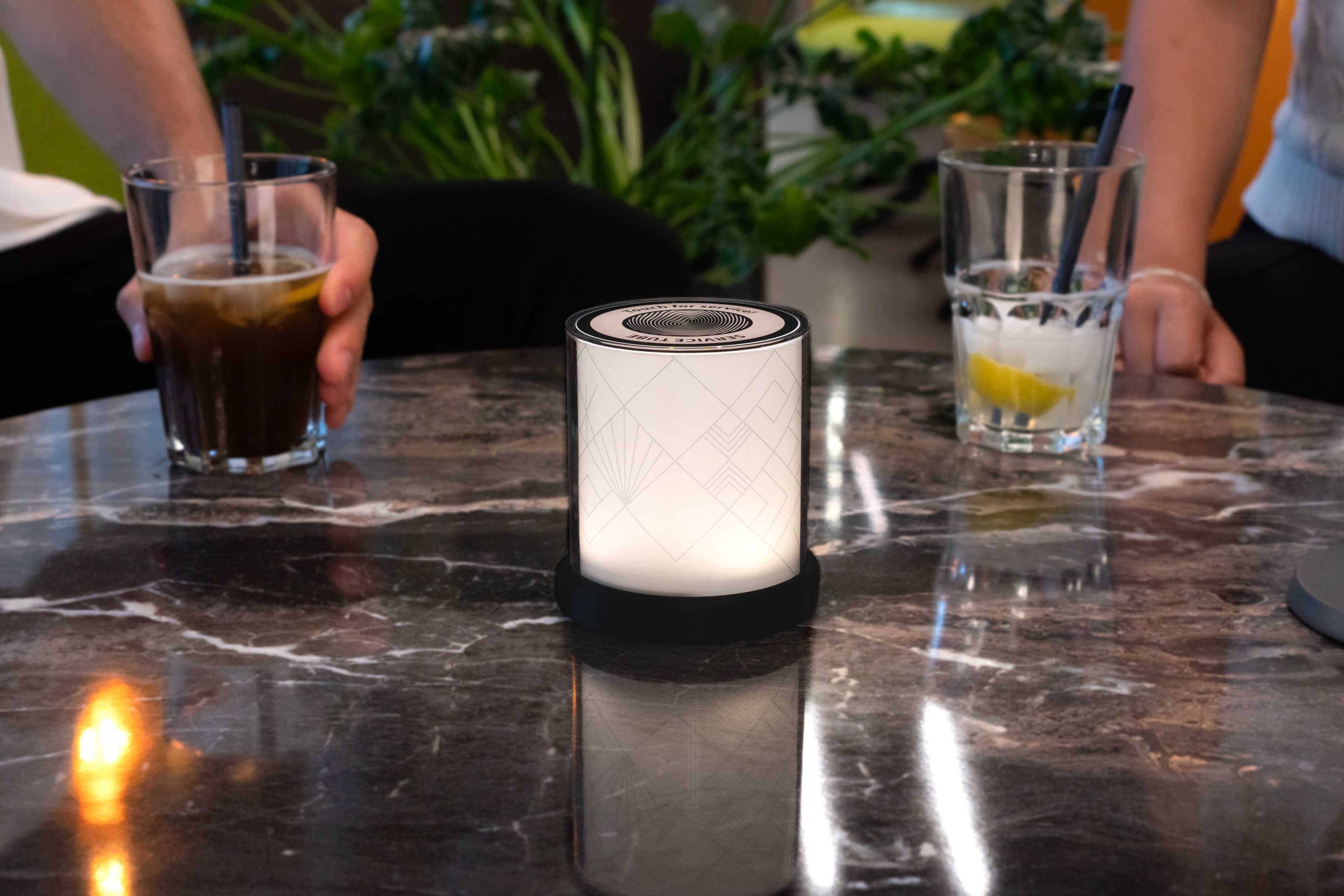 All wishes in view
Service Indicator
At the touch of a button, any SERVICETUBE® can be configured as a receiver. When a service request is made, the Service Indicator lights up red and the service staff know that a guest has a request.

Simply place it behind the counter, in the kitchen or other easily visible places in your restaurant and keep an overview.
More about the Service Indicator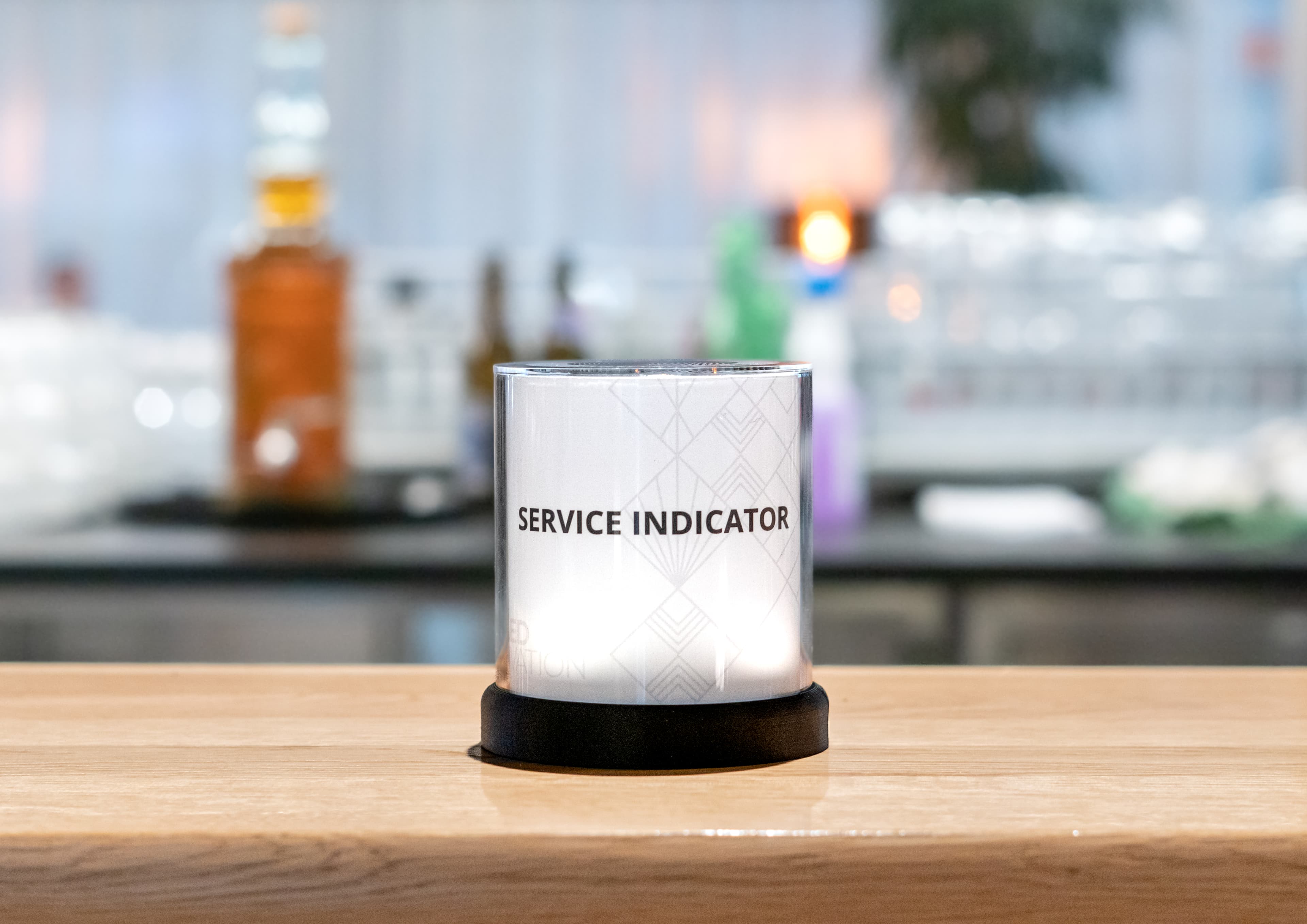 Free app
App
The Ledovation app is available for free download for Android tablets and smartphones.

In the app, all service requests are clearly displayed and you receive a precise indication of which table needs your service.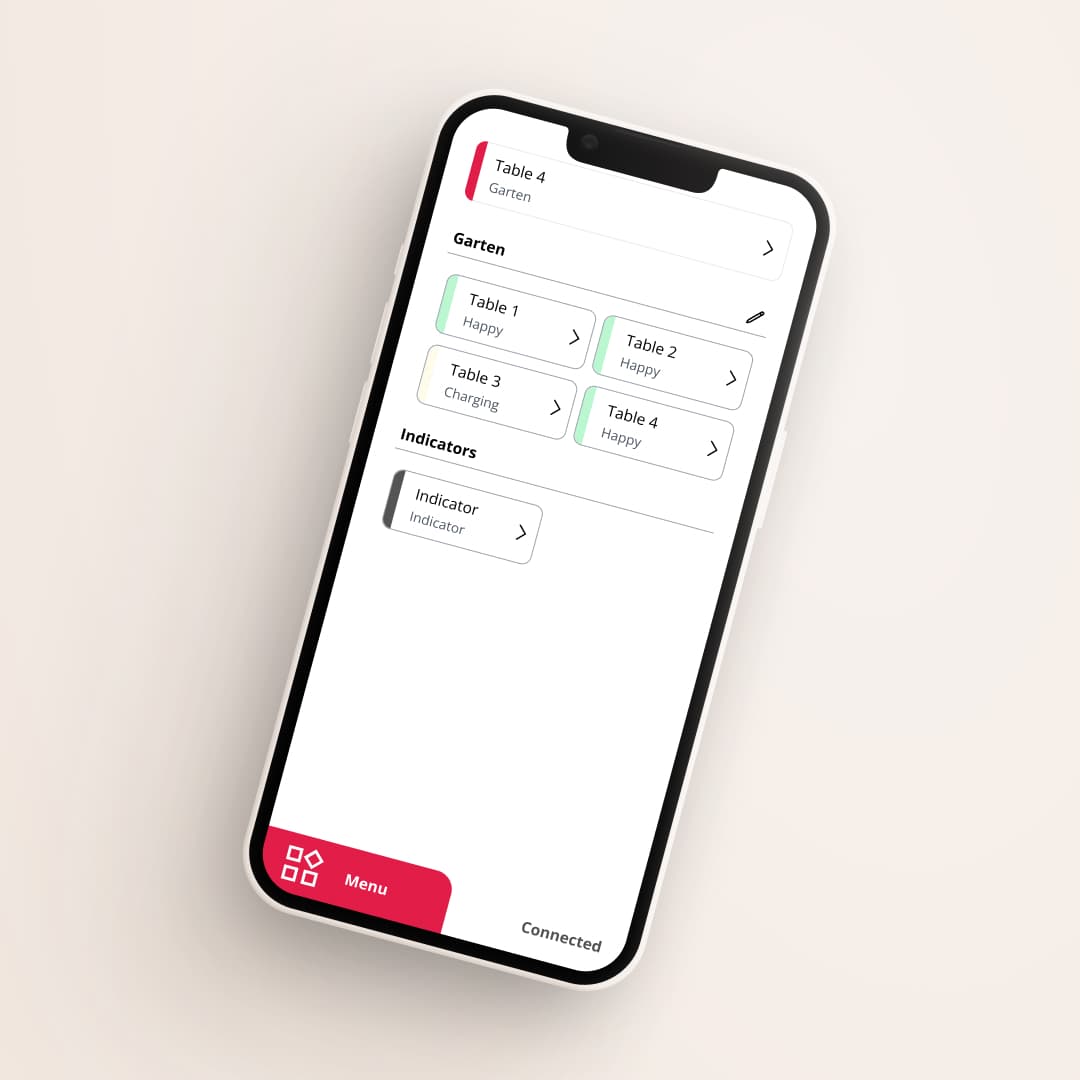 May it be a little more?
Custom Branding
As an alternative to your own logo, we recommend using the SERVICETUBE® as an innovative advertising medium.

Awaken your guests' desire for a delicious dessert, a fresh cocktail or an invigorating espresso. The design is interchangeable with just a flick of the wrist.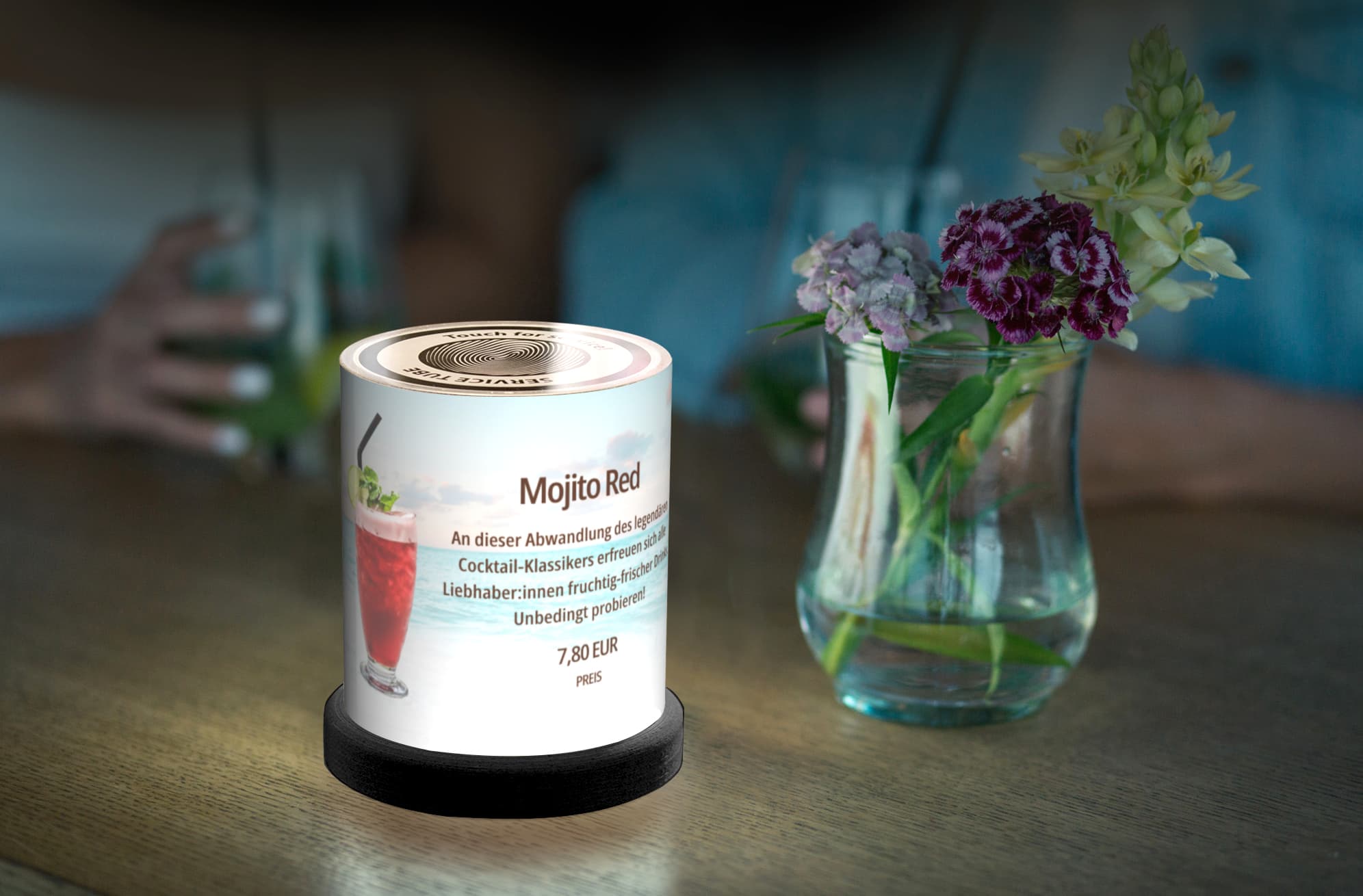 Smartwatch informs waiters in real time
Smartwatch
Our smart watch app is the perfect complement to our waiter call system. With just a glance at their smartwatch, waiters can now immediately see which tables guests want to be served.

As soon as a guest touches the service tube and it lights up red, they receive a notification on their smartwatch.