More turnover and more satisfied guests? It's that easy with our SERVICETUBE®!
Increase the efficiency and atmosphere in your restaurant with SERVICETUBE®. Discover how our waiter call system revolutionises the restaurant experience and increases your turnover.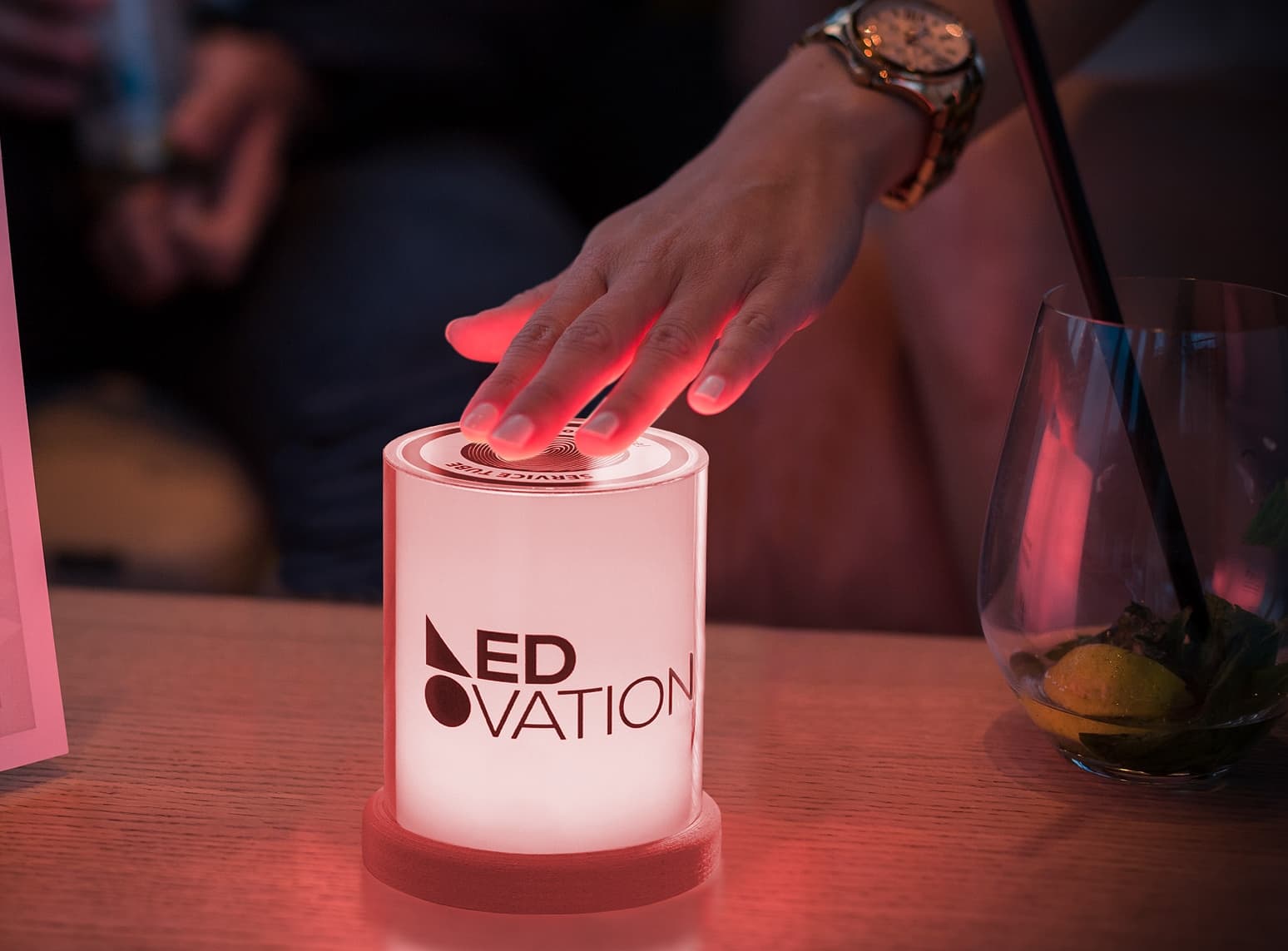 Efficiency and customer satisfaction are of utmost importance in the hospitality industry today. Therefore, it is indispensable to use innovative solutions. One such product is our waiter call system - with the heart of the system, the SERVICETUBE®. In this blog post, we would like to introduce you to the many functions and advantages of this smart product.
The service request at the touch of a button:
With just one tap on the SERVICETUBE®, a guest can easily communicate their service request. Whether he wants to place an order or has a special request - the waiter in charge is notified in real time and can react quickly. The annoying wait for service is thus finally a thing of the past.
Pleasant indirect light:
Another special feature of the Servicetube is the built-in LED light, which creates a pleasant indirect light. In this way, the SERVICETUBE®s not only emphasise the atmosphere at the table, but also contribute to the atmospheric design of the entire guest room. Thanks to this valuable additional function, no extra space is required at the table.
You can freely configure the colours of the SERVICETUBE®s according to your preferences via an app, so that the SERVICETUBE® adapts perfectly to the ambience of your restaurant and sets individual accents. The group charging stations supplied enable convenient recharging of the SERVICETUBE®s, ensuring uninterrupted service.
Versatile point-of-sale advertising medium:
The SERVICETUBE® not only serves as an elegant LED table lamp, but also offers an additional function as a point-of-sale advertising medium. You can freely design and exchange the backlight foils of the SERVICETUBE®. This gives you the opportunity to place your individual advertising messages directly on the SERVICETUBE®. Even long after the menu has already been taken from the table, you can advertise special drinks or offers at the table and thus generate additional sales.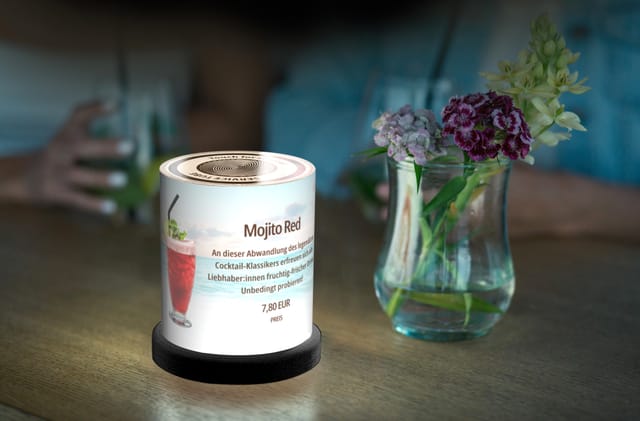 Conclusion:
The Servicetube is the heart of our waiter call system and an indispensable tool for efficient catering. Guests can quickly communicate their service needs with just one tap, while the waiter in charge is notified in real time. The SERVICETUBE®s pleasant lighting adds to the atmosphere in the restaurant, while the customisable colour scheme and rechargeable comfort function offer further benefits. In addition, the Servicetube as a point-of-sale advertising medium enables you to generate additional sales in the long term.
Invest in the progress of your gastronomy - with the SERVICETUBE® you optimise your service and increase customer satisfaction at the same time.