Taube Alberschwende: 3 rooms + kitchen successfully connected
Discover how the "Zur Taube" inn is revolutionising service with the innovative Ledovation waiter call system. Instant service requests and kitchen notifications ensure optimal efficiency and an enhanced dining experience.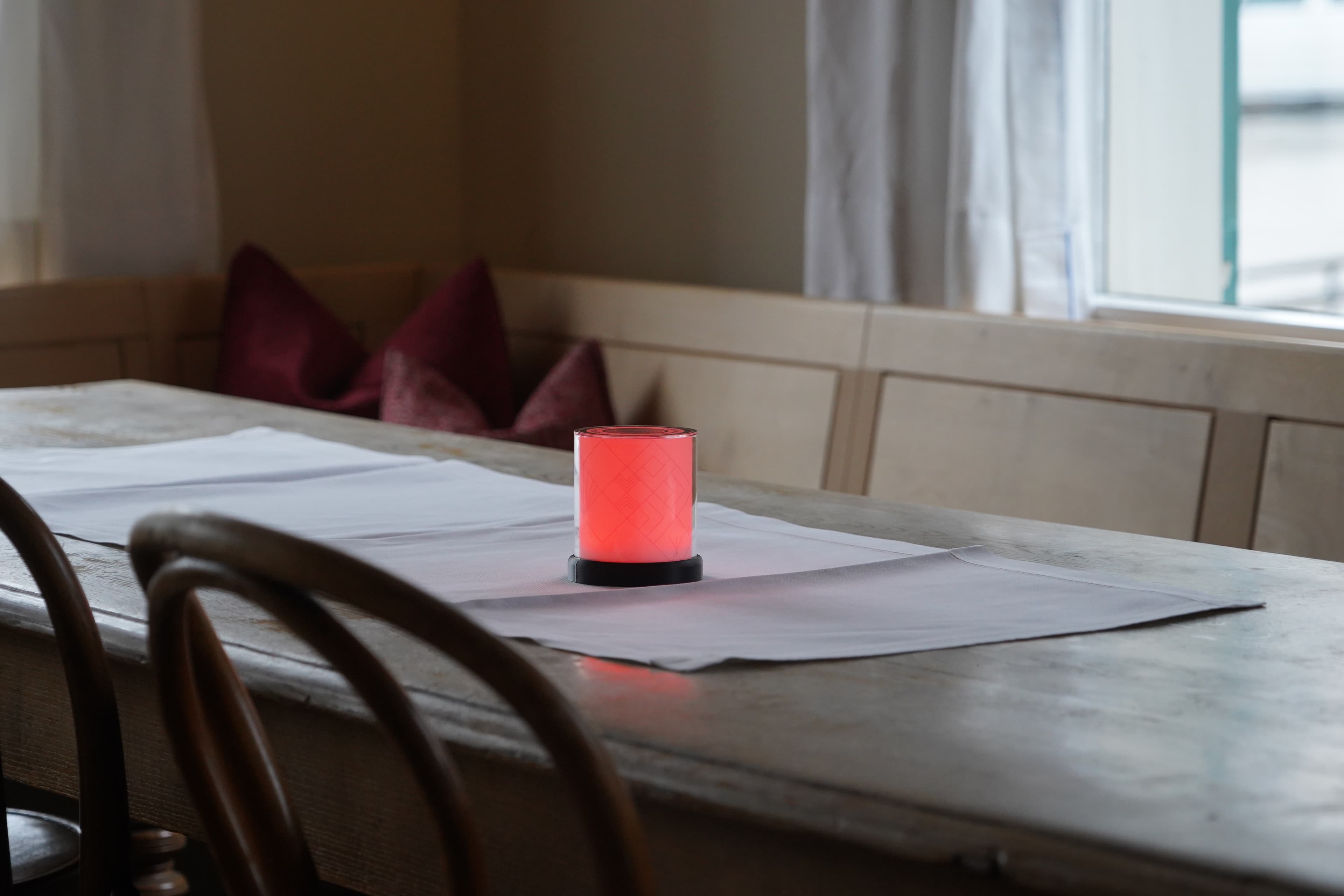 The "Zur Taube" inn is an established pub in the centre of Alberschwende. It is characterised not only by its long tradition, but also by innovative approaches and ideas.
A special challenge for the inn was coordinating the service in several rooms. The operators Lothar and Helene have three different areas in their restaurant: the Stube, the Saal and in summer the ever-popular outdoor area. Thanks to the Ledovation waiter call system, each SERVICETUBE can be assigned to a specific room. This means that the service staff always know exactly which area a service request is coming from, even if only one person alone is responsible for all areas. This ensures a smooth process and a better overview, especially in times of staff shortages.
The system makes it easier for us to operate different rooms throughout the house and is also used as a call system for the kitchen. (translated)
~ Lothar Eiler
At the heart of our system are the SERVICETUBES, which can be placed on any table in the restaurant. At the family-run inn, which incidentally has a first-class kitchen, one SERVICETUBE is used per guest room. A simple touch of the tube by the guest changes the colour from white to red and thus signals that an order would like to be placed. This information is immediately transmitted to the waiter via a smartwatch, smartphone or SERVICEINDICATOR, so that no guest has to wait for the waiter. Above all, the unpleasant task of looking for a waitress to deposit a service request is finally a thing of the past.
Also suitable for the kitchen:
But not only the service in the restaurant benefits from our waiter call system. The kitchen, as the fourth "room", can also use the SERVICTUBES to signal to the waitress that the food is ready. This speeds up the service process and ensures an optimal workflow. "Idle times" are a thing of the past.

It's a perfect example of how our smart waiter call system can help improve the dining experience while simplifying and speeding up operations, all while taking the pressure off staff to have eyes and ears everywhere.