Innovation for the joy of gastronomy
No more long waits, no more feeling overlooked - just fast, efficient service at the touch of a button. Immerse yourself in a new world of gastronomy where technology and enjoyment go hand in hand.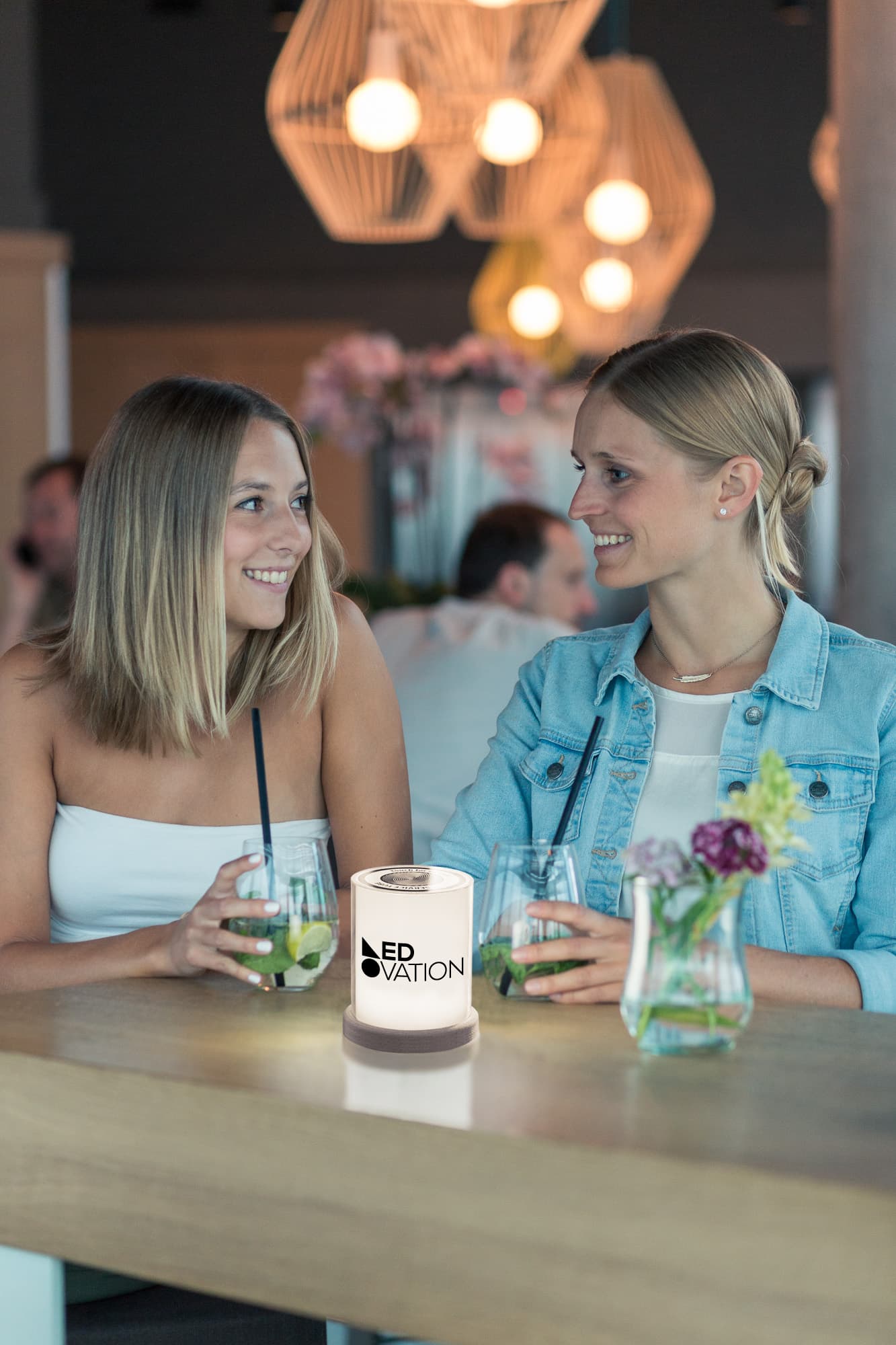 A sunny day, a cosy restaurant in the heart of the city and good company - these are the ingredients for a perfect evening in a restaurant.
Recently, I had the pleasure of having just such an experience. But while we were enjoying the balmy summer evening and looking forward to culinary delights, I couldn't help but notice the stressed atmosphere among the restaurateurs.
The terrace was full, but the staff seemed overwhelmed. Guests waited impatiently to place their orders and the mood became increasingly testy.
It was obvious: the scarce staff simply could not keep up with the high demand.

I began to wonder how the restaurateurs must be feeling about this. They put their heart and soul into their restaurants and want to offer their guests only the best - but under these circumstances it seemed almost impossible.
These observations reminded me why we at Ledovation work hard every day to provide innovative solutions for the hospitality industry. We want to help ensure that both guests and restaurateurs can enjoy this special experience.

The solution:
And that's where our smart waiter call system comes in. Imagine: Instead of waiting in frustration or repeatedly asking the waiter for attention, there's an easy way to place your order. A SERVICETUBE® stands on every table and usually glows a discreet white. But when you want to order, you simply touch this SERVICETUBE® and it lights up red.

But that's not all: as soon as the SERVICETUBE® is activated, the waiter receives a notification either on his smartwatch, smartphone or via the SERVICEINDICATOR. At a glance, the waiter knows exactly which table wants something and can react promptly. No more unnecessary waiting, no feeling of neglect.
Our waiter call system not only makes service and waiter walkways more efficient, but it also creates a pleasant atmosphere for guests. The worry of not being seen or having to wait a long time for service vanishes with a simple touch of the SERVICETUBE®. This allows guests to concentrate fully on their food and company and enjoy the dining experience to the full.

We want to help rediscover the joy of gastronomy - both for guests and for the restaurateurs themselves.

It is our conviction that a visit to a restaurant is not just an act of eating; rather, it is about shared experiences, culinary discoveries and unforgettable moments. And it is precisely this joy that we want to bring back - despite all the challenges such as staff shortages or the increasing demands of guests.

Our smart waiter call system is certainly only part of the solution. It should help guests to be served without annoying waiting times and allow restaurateurs to concentrate on what matters most to them: The passion for good food and excellent service.
Finally, we would like to remind you that it is important to have understanding for the waiters. They are often under enormous pressure to serve a large number of guests, especially in high season. They do their best to provide excellent service and it is not always easy. With our waiter call system, we hope to make their job easier and allow them to focus on what they do best: delivering a first-class dining experience. Because at the end of the day, it's the waiters who make our restaurant experience special. Let's help them do their job to the best of their ability and at the same time enhance the enjoyment of the restaurant experience for all of us.